"Michael is one of the smartest script consultants around. I first met him when I was a UCLA screenwriting grad student and was lucky enough to have him as an instructor.
"His notes were incredibly insightful and delivered with such finesse that I left my critique not only feeling that I could rewrite my script with ease, but that'd I'd become a better writer from that note session alone.
"I have since invited him to come to numerous CineStory Foundation retreats, where he is a beloved mentor, not only because his notes are outstanding, but because he is also outstanding as a person, mentor and critic. He is on our permanent mentor ask list – he's that good."

Lisanne Sartor is an award-winning writer/director whose short film "Six Letter Word" has screened at over fifty film festivals worldwide, including the Telluride Film Festival and the American Pavilion at Cannes (www.sixletterword.org).
She made "Six Letter Word" via the AFI Directing Workshop for Women.
"I woke up one day with an idea. It was like a fly buzzing in my ear, incessant and loud. But also like a fly, it was tiny. I tried swatting it, running to another room, anything short of pesticide.
"That's because I had a million things to do, all of them pressing, all of them excuses not to sit down and write it (we're talking about the idea now, not the fly).
"So I reached out to Michael. I pitched it to him, and somehow (the mind boggles!) he caught the bug (talk about extending a metaphor!).
"He invited me into his 10-week writing class at UCLA, during which the idea grew from literally one line (that's all I had) to a character with wants and needs, and (man oh man) things to say. She got so loud that she brought forth an entire world (sluglines!), complete with other people who wanted to help her, get in her way, or stop her no matter what from doing what she thought she *wants* do, to push her towards what she never knew she *needs* to do.
"If you're wondering where Michael is in all of this, the answer is: EVERYHWERE.
"He's like a coach who nudges you rather than pushes you, who challenges you to tell the best version of *your* story, not someone else's, and certainly not his. But rather than a drill sergeant, Michael is more of a wizard.
"He knows your story inside out and so, when in week 5 you hit a roadblock (as I did), he pulls out his magic 'what if' wand, and poof! Lo and behold, the roadblock vanishes and you hurtle towards week 10 as your story picks up so much momentum, it's practically on fire. That's how Michael helped me take my idea from an incessant fly to an unstoppable ball of fire.
"Now the metaphor-free version of that: Michael helped me take my idea from a doubt-infused logline to an award-winning screenplay that has been a calling card, door opener (not stopper! — for it is lean 100 pages, and yes brevity is also a challenge), and conversation starter. Now the three word version of that: Take this class."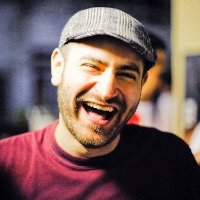 Meedo Taha is the writer/director of 
A Road to Damascus and The Incident
"Anyone, and I mean anyone interested in becoming a screenwriter – or becoming a BETTER screenwriter has come to the right website. Michael Colleary is the best story analyst in Hollywood. Smart, insightful, thorough and creative – he will work his rear-end off on your script or story idea until it sings with commercial and artistic viability. I know this from first hand experience, having collaborated with him on numerous television and feature film projects, beginning with 'Face/Off.'   
"Additionally, he has served as my personal mentor and sounding board on practically every sale I've ever had in my entire career. You will not be disappointed!"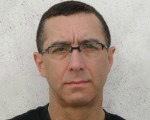 Mike Werb; screenwriter "The Mask," "Face-Off," "Tomb Raider," "Unnatural History" and more.
"Among the most serious—and common—mistakes writers make is to expose their screenplays before they're truly ready.
"Nothing better could happen to writers than to have Michael Colleary review their pages and provide notes prior to submission to agents, managers, and producers. This is true not only for first-time writers but also for seasoned professionals, even those who have development deals with production entities, writers smart enough to have Michael ask the hard questions before the producers ask them.
"I have worked closely with Michael Colleary now for over thirty years, first as my student, and now as my longtime friend and colleague. That we regularly engage him to teach advanced classes in UCLA's graduate screenwriting program represents eloquent testimony to the nosebleed-high regard in which he is held by all of our faculty.
"Michael Colleary is an approachable, gentle taskmaster with a keen eye for what is superfluous, the roiling, swirling paraphernalia that burdens scripts when writers inevitably get in our own way, blocking our narratives, suffocating our chances for success with a particular project or an entire career.
"Rarely do I encounter a script consultant with chops as strong as Michael's. Never have I met one who is stronger."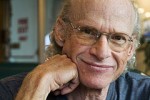 Prof. Richard Walter
Screenwriting Chairman; Associate Dean
UCLA School of Theater, Film, and Television
"Not every great athlete is a great coach and likewise, not every artist is a great teacher.  Michael Colleary is that rare find who excels in both areas.
"As co-area head of the UCLA screenwriting program, I have watched Michael with his students.  He is generous, supportive, involved.  his critical insight is laser sharp, delivered with the kindest of hands."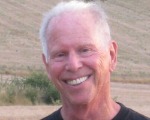 Hal Ackerman,
former co-chair of UCLA MFA Screenwriting Program