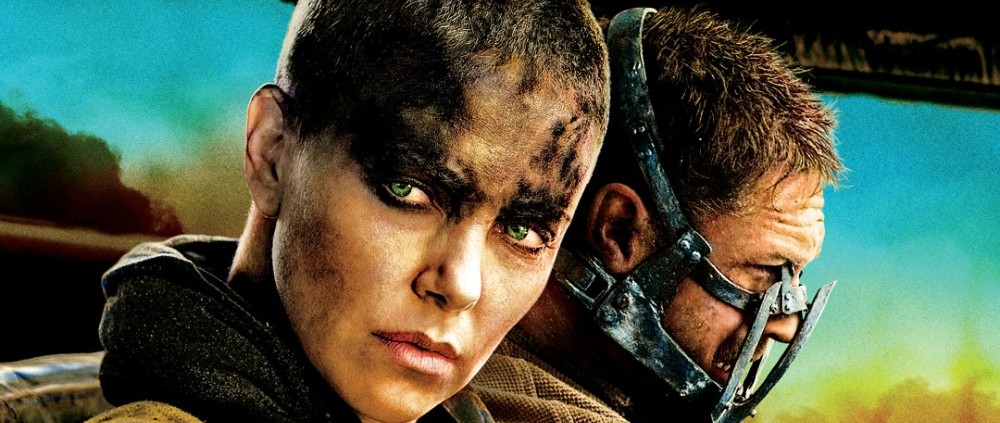 Mad Max: Fury Road had a slightly different journey to the big screen than this year's other smash sequel, Star Wars: The Force Awakens.
MMFR had years of delays, the absence of its original star Mel Gibson, and – compared to Star Wars – a smaller potential audience waiting (or maybe not waiting) for it.
Hollywood has, of course, been cashing in on dystopian futures for a long time. The Hunger Games just finished its 4-movie arc (not to worry – prequels are planned.)
Meantime, we still have part 3 of the Divergent franchise, and The Maze Runner, and The Fifth Wave, … etc.
We even got a prestige version – The Road, adapted from the Cormac McCarthy novel.
And it's hardly limited to the big screen – The Walking Dead dominates cable TV; The Leftovers lives on HBO; Colony just debuted on USA Network.
The post-apocalypse has been around for so long, it's largely forgotten that George Miller pretty much created it back in 1978 with the original Mad Max.
In 1982, Warner Bros. gave Mad Max 2: The Road Warrior a respectable US release – and suddenly the end of the world was almost a whole new genre.
After the tragic death of his producing partner, Miller struggled with the third Mad Max movie, Beyond Thunderdome, and it failed to grow the franchise (Mel Gibson, treating us to a taste of indiscretions to come, blasted the movie as a "piece of shit" in the press, then later apologized).
Miller and Gibson went on to bigger and (sometimes) better things: Gibson scored with the Lethal Weapon franchise; Miller baffled everybody by writing and producing the lovely family movie, Babe.
Eventually Miller decided that Mad Max still had some gas in the tank, and began plotting and planning as long ago as the mid-90s.
Financing came and went.
Gibson couldn't commit, then aged out of the role; Heath Ledger was talked about to replace him, but we lost him before he had a chance.
Finally, with his small but impressive role in Inception, Tom Hardy satisfied the Warner Bros.' criteria for a leading man.
One of the movie's surprises, however, is that Mad Max Fury Road isn't a Mad Max movie at all.